Zoom Open House
当加州阳光洒在身上,我只想在这间屋子里呆上一整天!!!
Off Market listing【硅谷中心,绝美梦幻穹顶】圆顶挑高全新2B2B
这套独一无二位于硅谷中心地区的新房,拥有180度视角,挑高屋顶的圆形大厅,现代轻奢设计风格,欧式整排落地大窗户,采光明亮通透!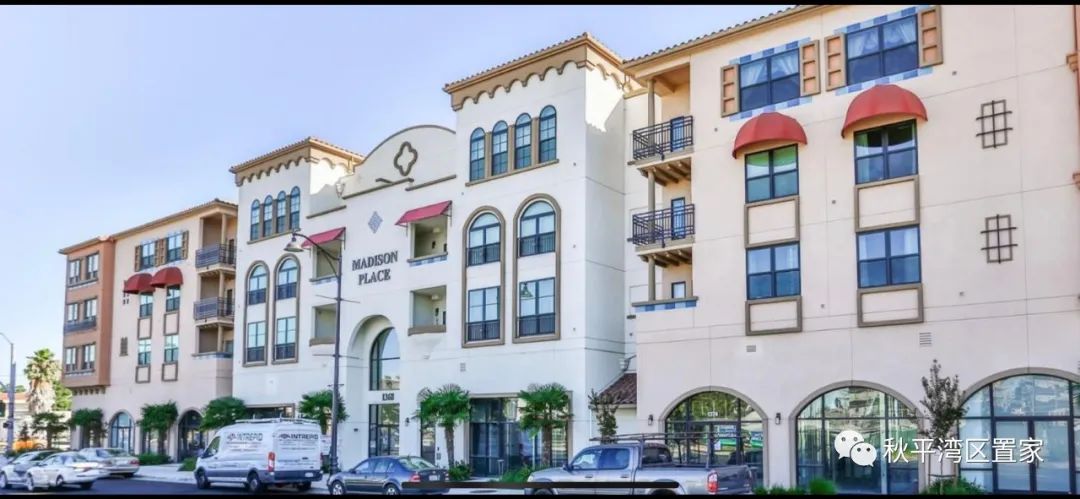 地理位置:Madison Place 位于Santa Clara的El Camino Real上,walk score:87分。

几分钟的车程即可到达SCU,Santana Row, Valley Fair,highway 101,680等。
距离各大科技公司通勤也很方便:PayPal 2.2 miles;Intel:2.4 miles; Apple: 4.6 miles;Linkin: 5.6 miles 等等。
面积:1135 SQFT 2B2B
价格:开价: $ 95万 HOA: $ 446
客厅:大气的穹顶设计,一排欧式窗户视野无死角,采光极佳!所有的窗户都安装了高品质的Hunter Douglas电动遥控窗帘。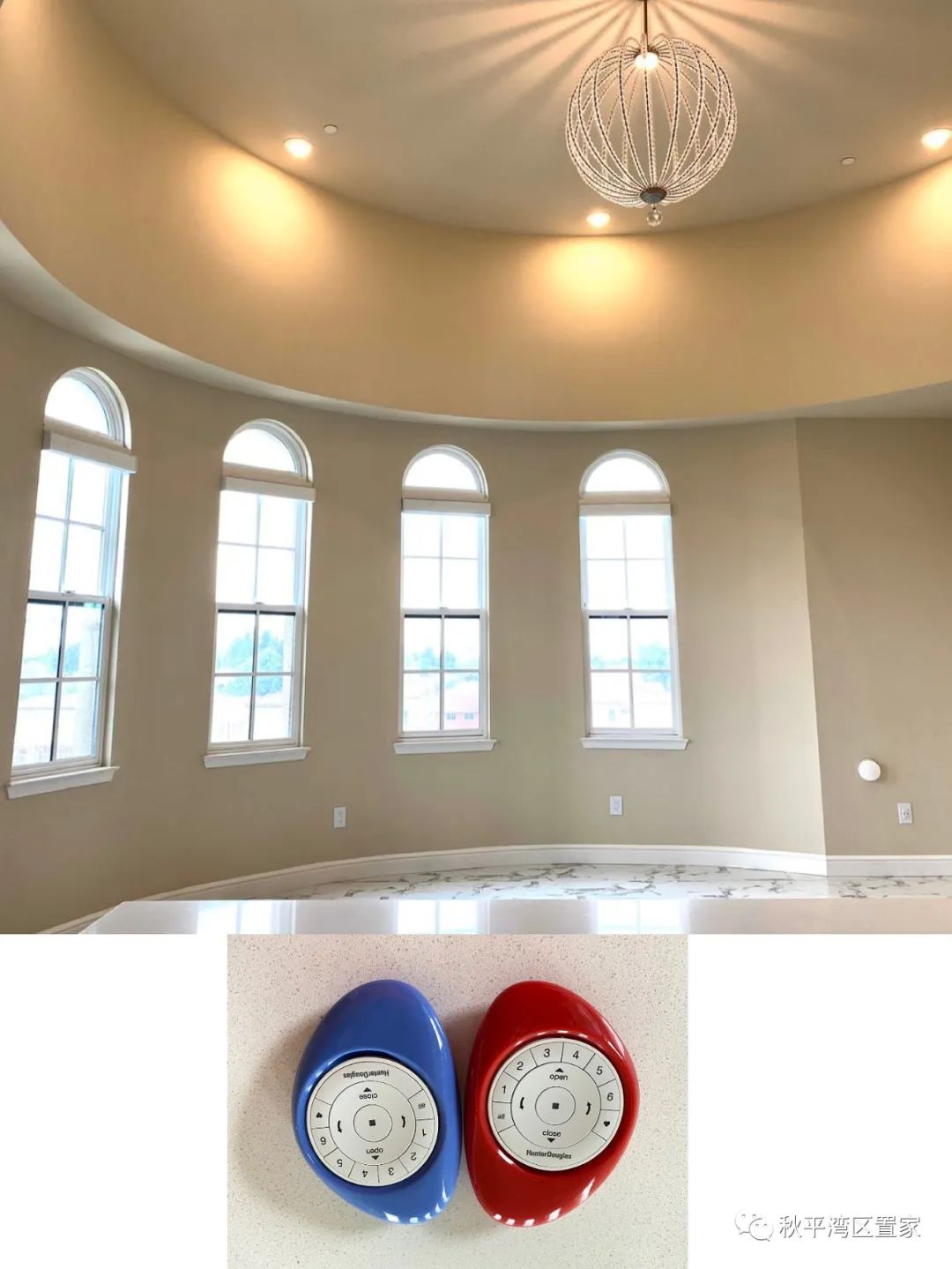 厨房:所有的appliances都是stainless steel,有自动开合的微波炉,德国生产的多功能抽屉,内置的垃圾桶。

主卧:附赠一个小阳台,超大walk in衣帽间和walk in卫生间,超大双盆洗漱台。
次卧和客卫:次卧朝向佳,窗户大,采光好和面积大到可以跳舞的客卫!
小区设施:全封闭式小区内配有健身房和club house,更值得一提的是小区的露天BBQ就在对面,简直就是为你专属的亲朋好友聚会的最佳选择!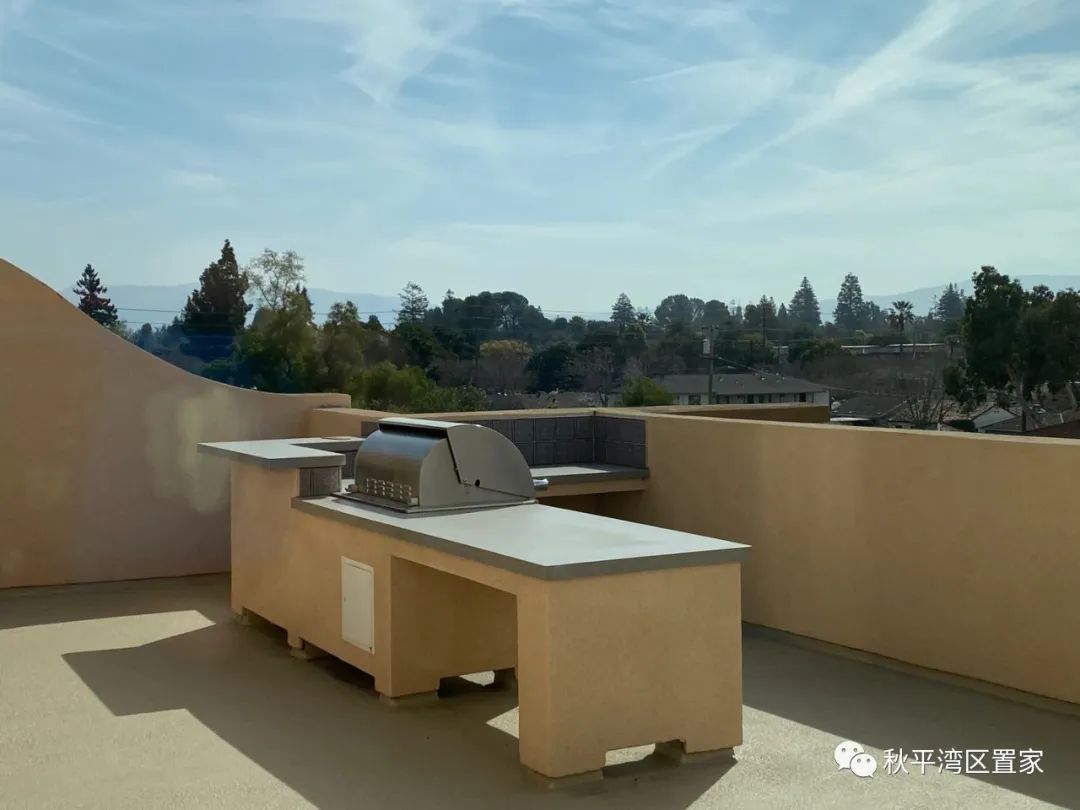 秋平知道最近因为Virus的原因,大家不能出门,于是在这周五3月27号开始会线上Zoom Open House。
Zoom Open House 时间

周五:5:30, 5:45, 6:00, 6:15, 6:30
周六:3:00, 3:15, 3:30, 3:45, 4:00, 4:15, 4:30
周六:3:00, 3:15, 3:30, 3:45, 4:00, 4:15, 4:30
请小伙伴们提前下载好Zoom APP
登陆地址
https://zoom.us/j/948687990 (或者直接点击阅读原文)
Meeting ID :948687990
Buyer Zoom Show Only,地产朋友就此止步,等疫情过后,房子staging完毕正式上市后欢迎您展示给您的客人。


作者简介
张秋平,深耕湾区近三十年的房地产咨询师,也是热衷于分享亲子关系教育的藤妈,她的人生目标是:愿为有缘和她相识的人带来更高的收益!(Benefit Creator)

来自大家的感谢:
Dear Catherine,
We are so thankful to have you as our agent. It has been such a joy to search houses with you. I appreciate the time you spent on going to open houses with us almost every weekend from August till we found the gem. Your patient and kindness helped us a lot along the way. As a first time buyer, there are so many things we don't know about. Your detailed answer and proactive explanations about things we didn't notice are the best thing to have for home-buyers. Not to mention that you helped us presented the offer while we were on an international flight. You spent way more effort on you are expected. We really appreciate everything you did for us.
Of course we will be referring you to all of our friends because of your excellent service.
Thanks again and Merry Christmas!
Best regards, Yuning and Zhaowei

秋平,衷心感谢你帮我们买到了称心如意的新房子,是我们和亲人朋友们度过了欢乐热闹的圣诞新年节日。真没想道新房也有那么多学问,从位置,户型,室内装修,选项,房屋验收,和开发商沟通,合同签约时间,售后服务,我们都从你的建议里学到很多,避免了一些日后的安全隐患,为自己争取到合法权益,也了解到建筑行业的林林总总。通过这次经历,深深感到一个优秀的经纪人的重要,而我们就是那么的幸运和你合作。不但完成一项生活规划,也建立了珍贵的友谊,为彼此的生活增添色彩。我愿意为你介绍更多的朋友有缘来相会!再次感谢??
By Ou Li
Catherine Testimonial.
Catherine was the first person I met in the US. I've known her in 2 capacities, first as a landlady and then as a real estate client. For over 4 years, catherine has been my contact point in the US for all things housing related. I lived in her house for 3 years as a happy tenant, and then I moved out to live with my girlfriend.
House hunting was intimidating in the beginning. I didn't know who to talk to, who to trust, or in general what to do. I had heard horror stories about people picking the wrong person to work with and getting into difficulty. After looking for recommendations at work, someone recommended Catherine Zhang, and I suddenly realized that my search had ended, my old landlady is a real estate agent! It was like a sign from the universe, and I was suddenly very at peace.
Catherine gave me and my girlfriend an excellent intro about house hunting in the bay area and made sure to answer any questions. She was kind, gentle, and very knowledgeable. The most important part though, was that she wanted us to look at multiple houses before we made a decision, because she wanted us to know what we want first. I wanted a property – Catherine was going to find us a home.
She also protected us during house hunting. We made an offer on a house, but Catherine made us take it back immediately when she found out that some information about the house had been withheld from us. I felt so glad to have had catherine on my side then: I was not disappointed about not having the house, I was relieved that we had an excellent person guiding us. She let go of her own profit to make sure we didn't buy a house that wasn't right for us. Very few people would do that.
We started our search with condos and townhouses. She took us to see many of them, and knew immediately what was wrong or suspicious about the property. She could also see when a property was highly overvalued. Fast forward two months, and we just put an offer on a perfectly priced single family home in an excellent neighborhood! I couldn't believe what Catherine had accomplished! Me and my girlfriend never believed we could own our personal piece of land,
but Catherine found the right opportunity and made it happen. She even went and presented our offer personally to the selling agent, instead of over email. My entry into the US was into Catherine's home – and then she helped me find my own.
Catherine made our dreams come true.
If you would like to talk to me about my experience, feel free to do so.
Akash Sethi
Software Engineer, Google Scholar akashsethi@google.com

扫我开始交流:秋平 Catherine
【GV地产/贷款经纪人执照】课程
【GV新房百事通】系列
【GV房建大讲堂】系列